×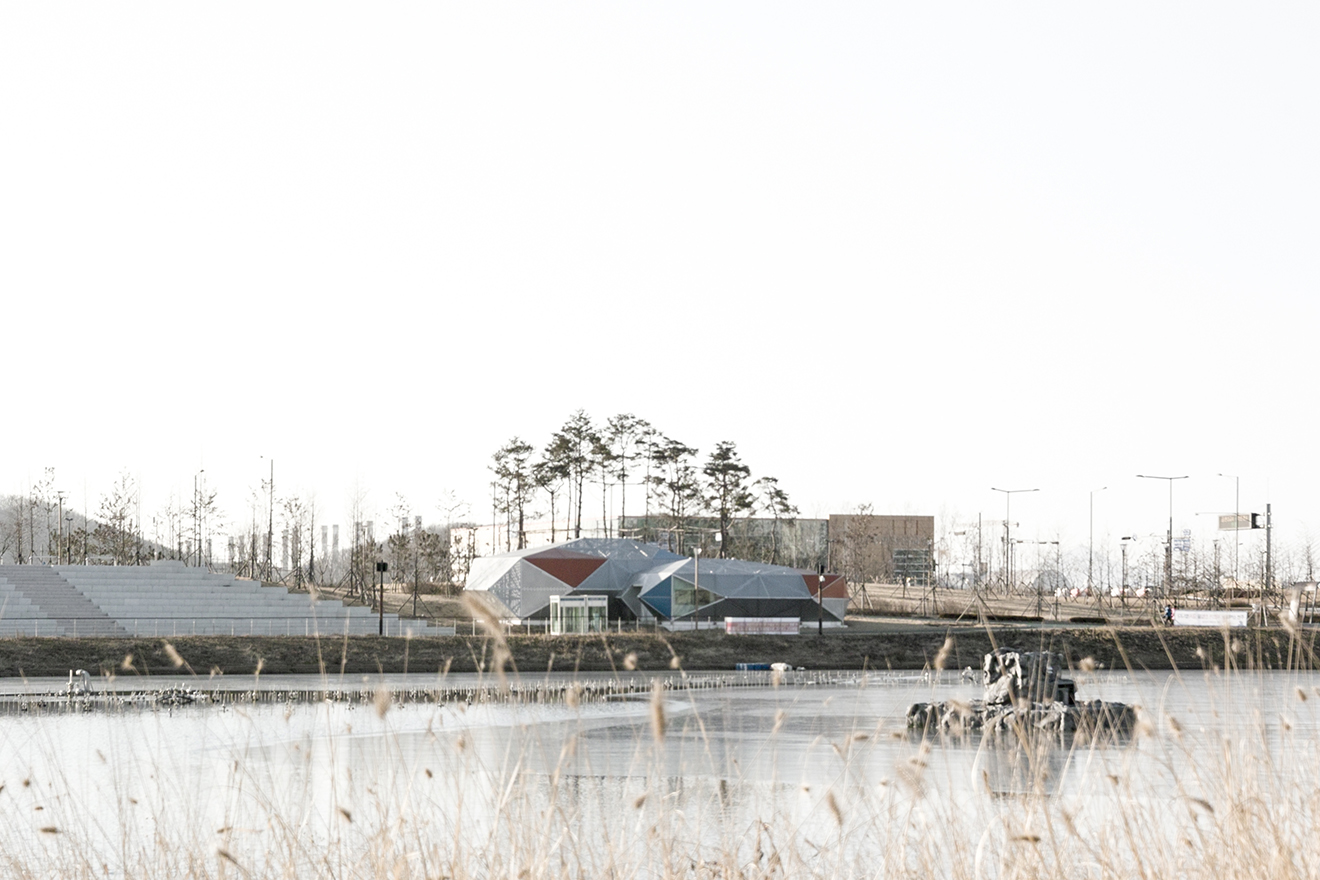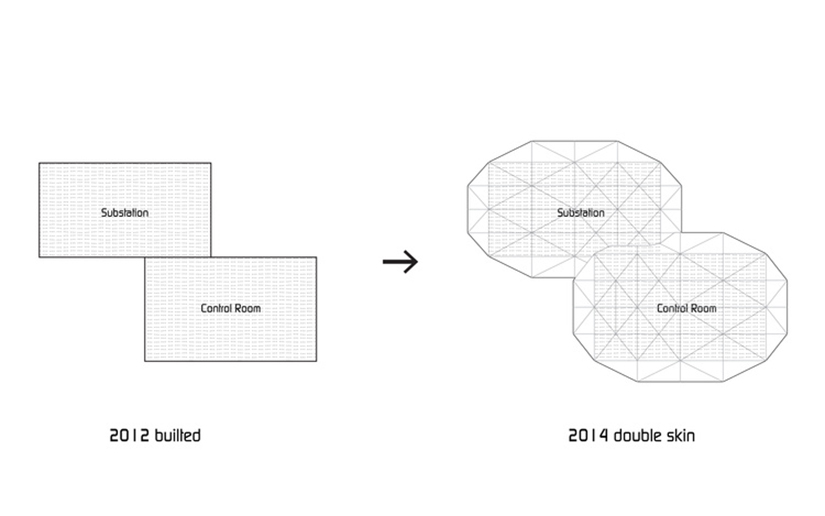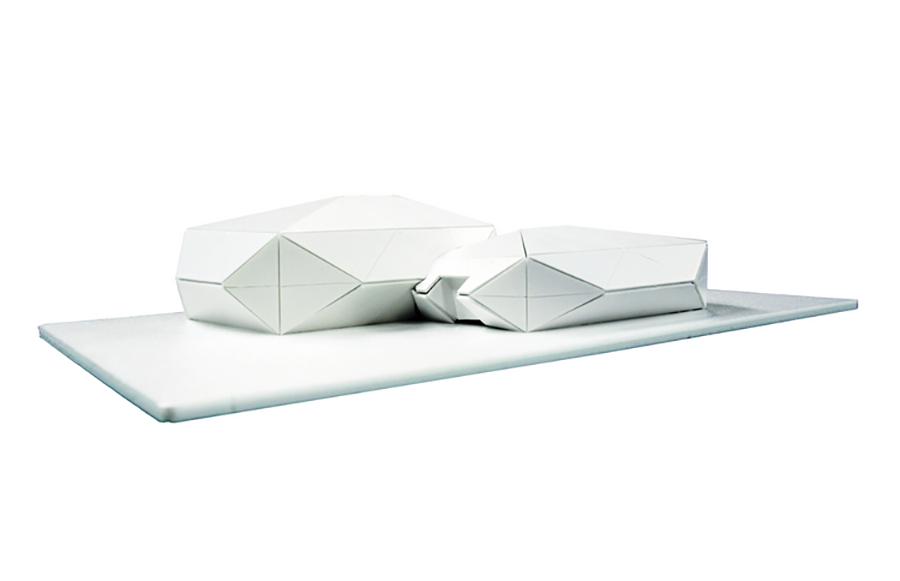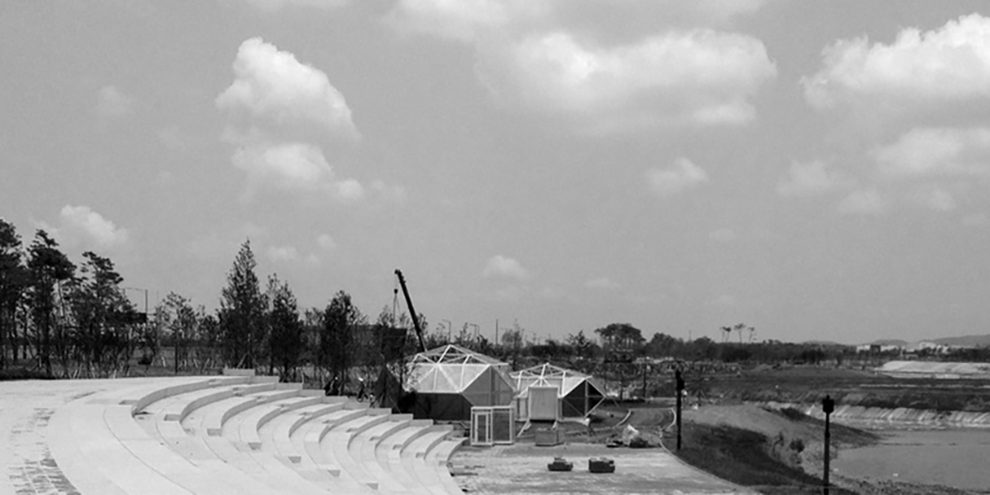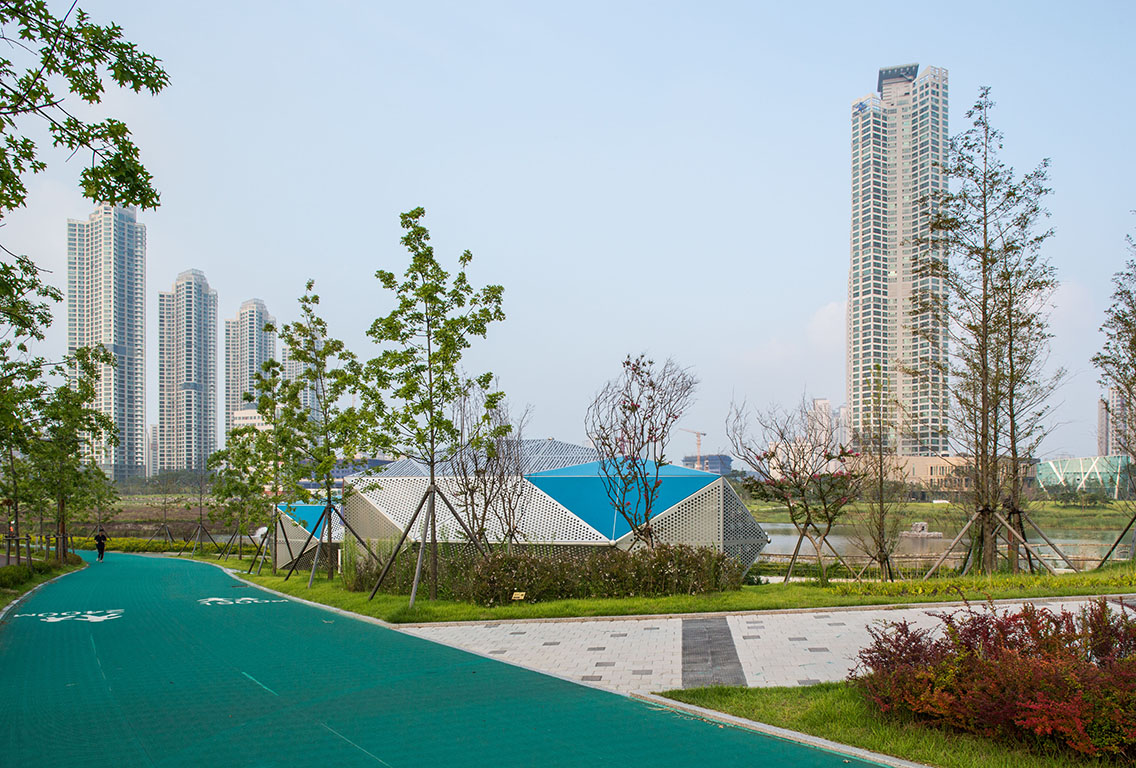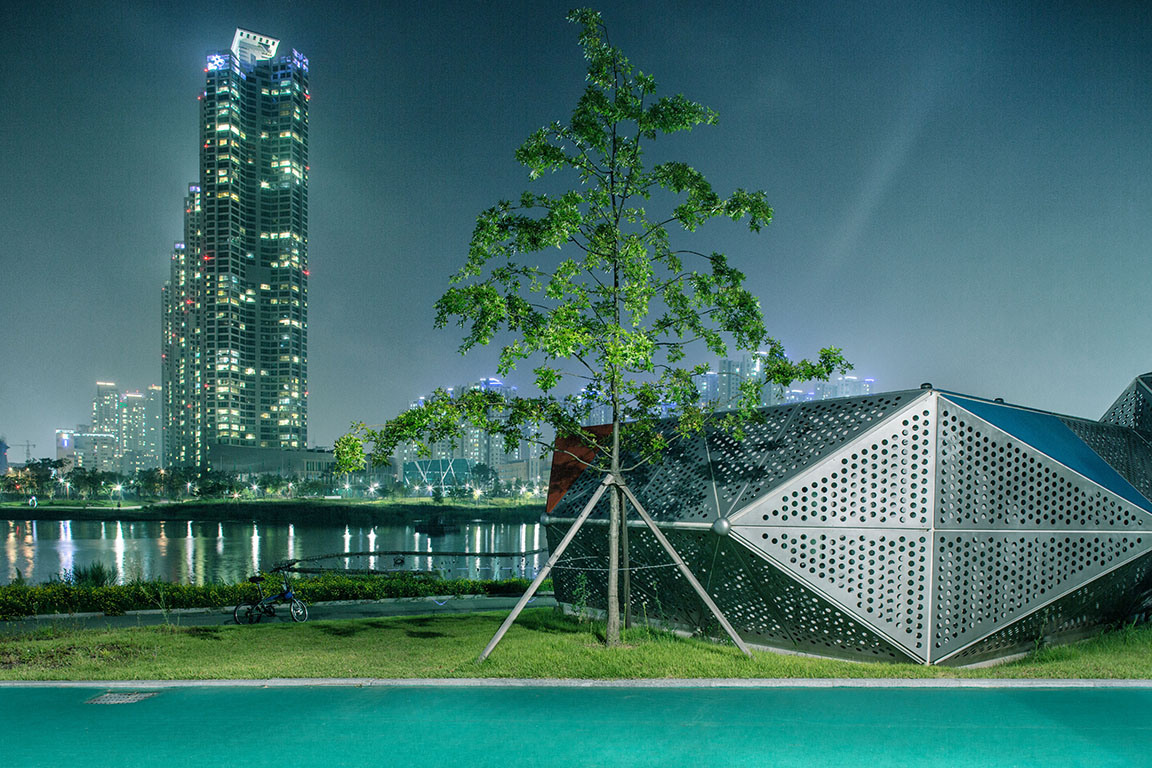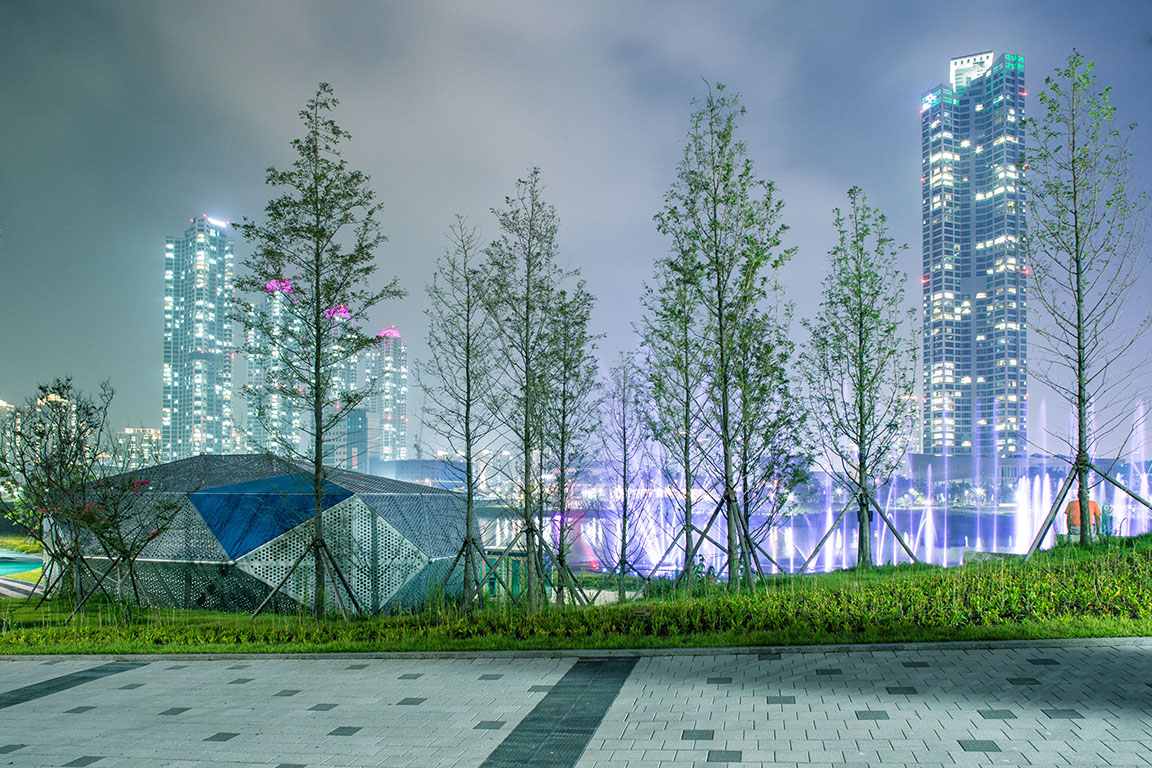 Title : Double skin
Architect : DRAWING WORKS
Team : Kim Youngbae
Program : Water-control Room
Location : Chungra Central Lake Park, Incheon, Korea MAP
Design : Nov. 2012 - Dec. 2012
Area : 150 ㎡
Volum : 1F
Client : LH
Photography : Chanbae Park
Status : Completed in Sep. 2014
2012년 여름, 신도시에 인공으로 조성되는 청라중앙호수공원에는 직육면체의 콘크리트 매스 두 개가 대지에 놓여 있었다. 이 매스는 바로 앞 호수의 분수를 제어하는 일종의 기계실이다.
64,000m2의 공원에 있는 이 작은 시설은 이듬해 외관 디자인의 중요성이 대두되어 우리에게 요청이 왔고 새로운 외관 디자인으로 공원의 총괄 컨셉인 보석을 형상화한 이미지를 제안하였다. 두 개의 매스를 감싸는 외피는 원형 강관으로 프레임을 구성하고 펀칭 메탈을 부착하여 기존의 콘크리트 박스가 투사될 수 있게 하여 경사진 대지에 보석 상자 두개가 포개져 있는 모습을 계획하였다. 신도시이기에 도시의 맥락은 읽히지 않았지만 현재 놓여 있는 장소와 이 시설의 기능 그리고 앞으로 벌어질 퍼포먼스를 상상하며 완성하였다.

In the summer of 2012, there were two rectangular concrete masses on the gro und in Chungra Central Lake Park that was built artificially in the new city. The mass is a kind of machine room to control the fountain of the lake.
We were asked to redesign this small facility in the park with an area of 64,000 m2 after the importance of external design was pointed out and we suggested an image for the new external design expressing jewelry which is the comprehensive concept of the park. The envelope covering the two masses is framed with circular steel pipes and punching metal is attached to express the overlapped two jewelry boxes on the inclined ground by projecting the existing concrete box. It was impossible to read the context of the city, because it is a new city, but we completed imagining its current position, the function of this facility and future performance.