×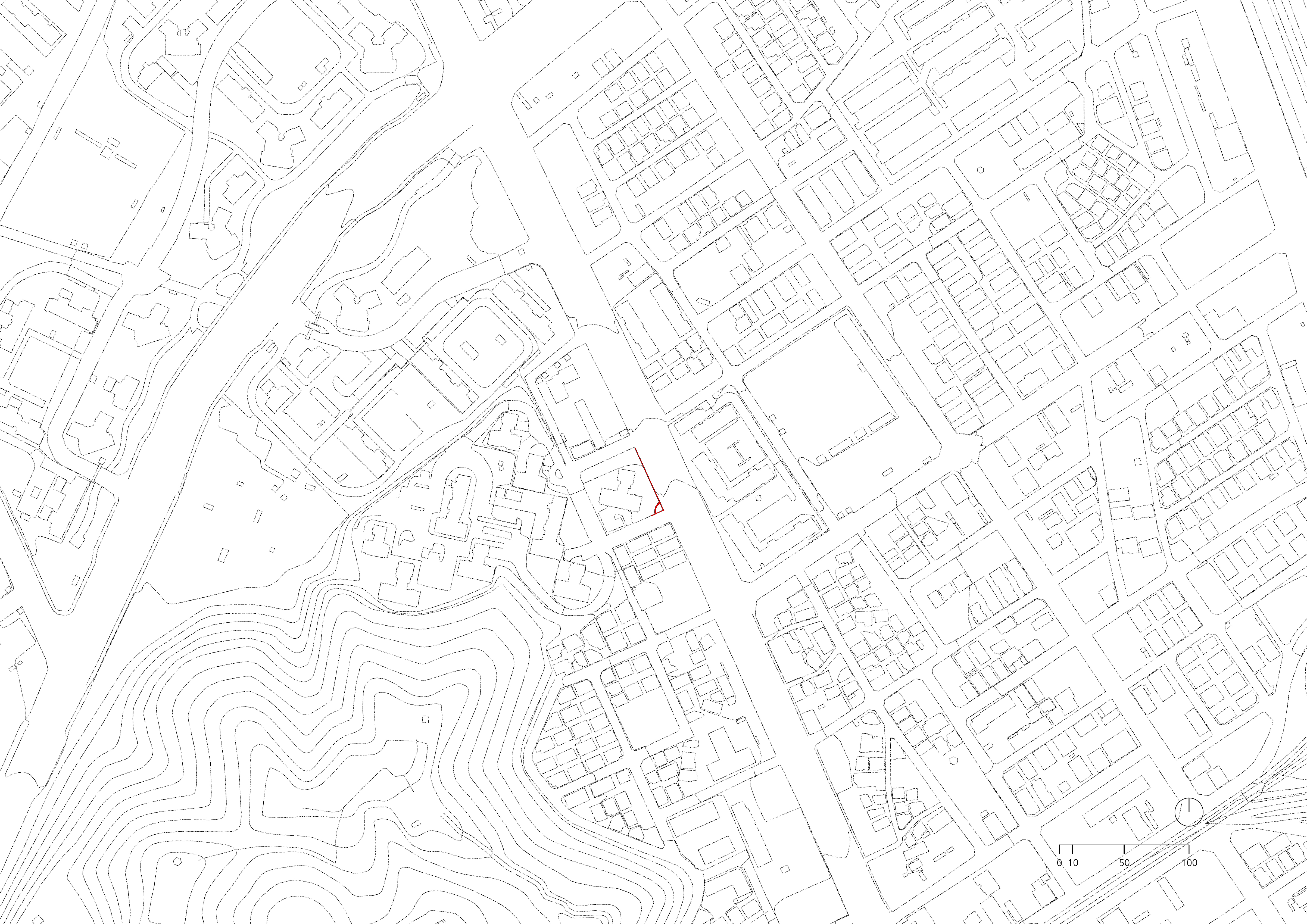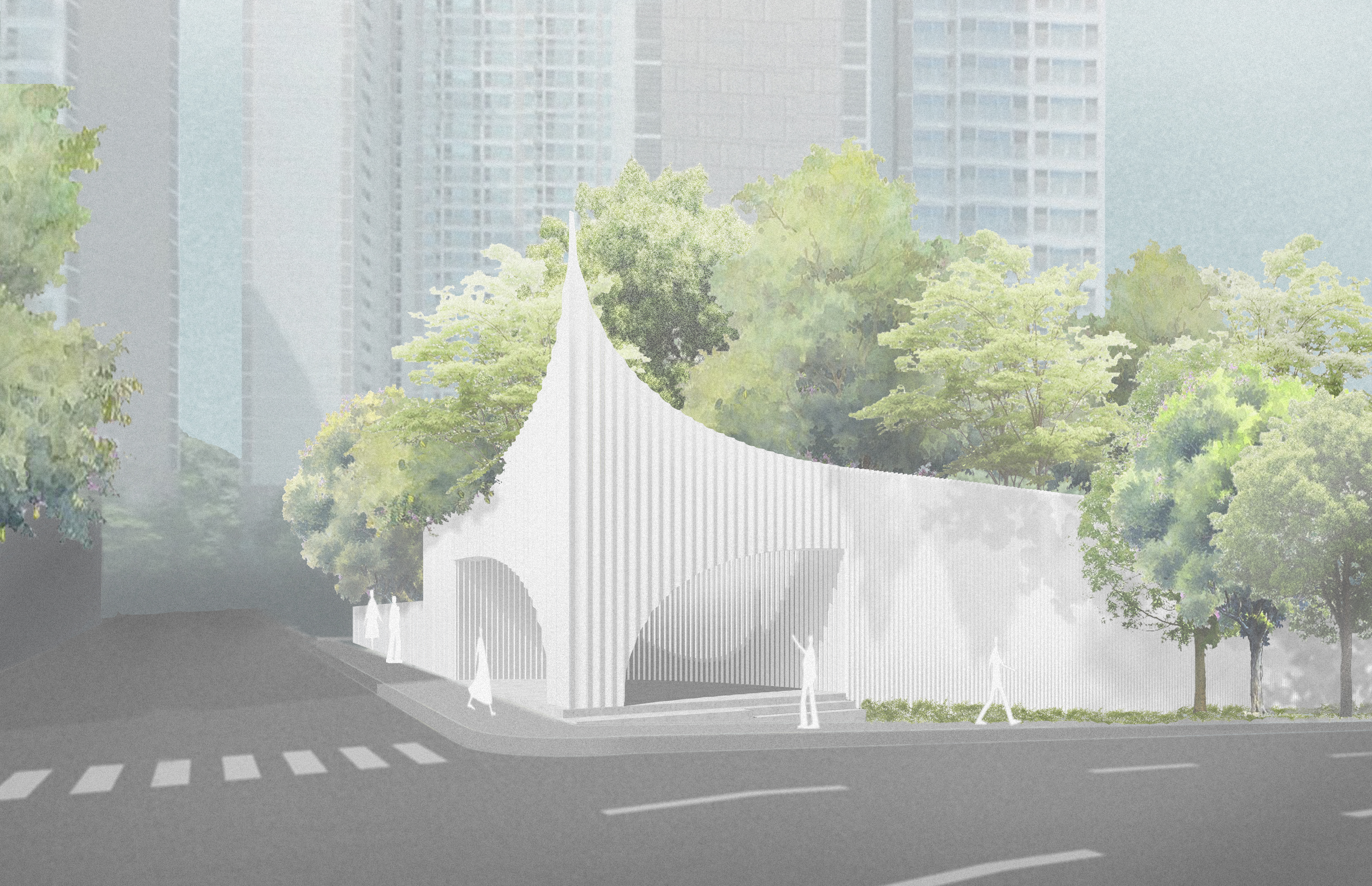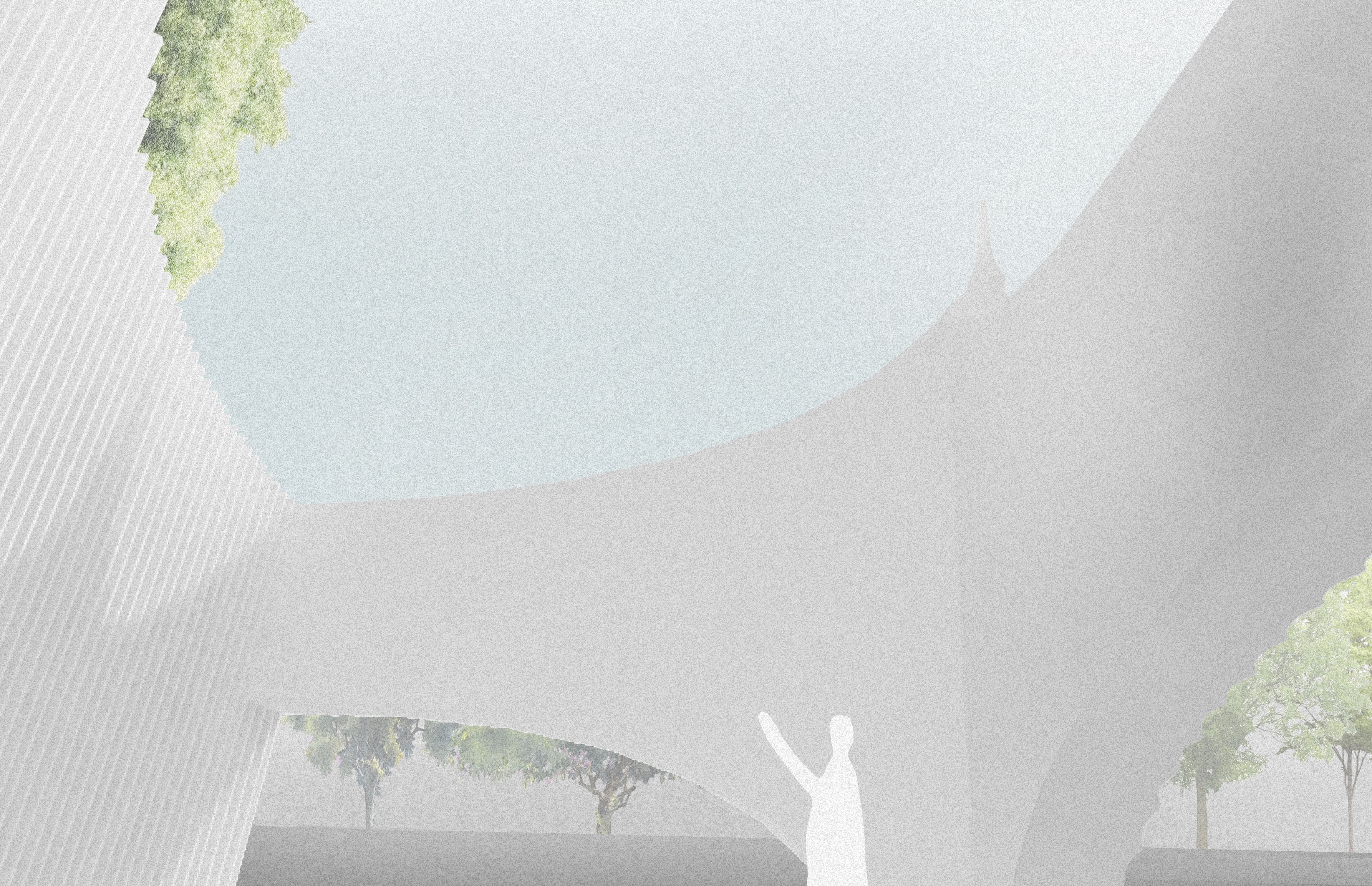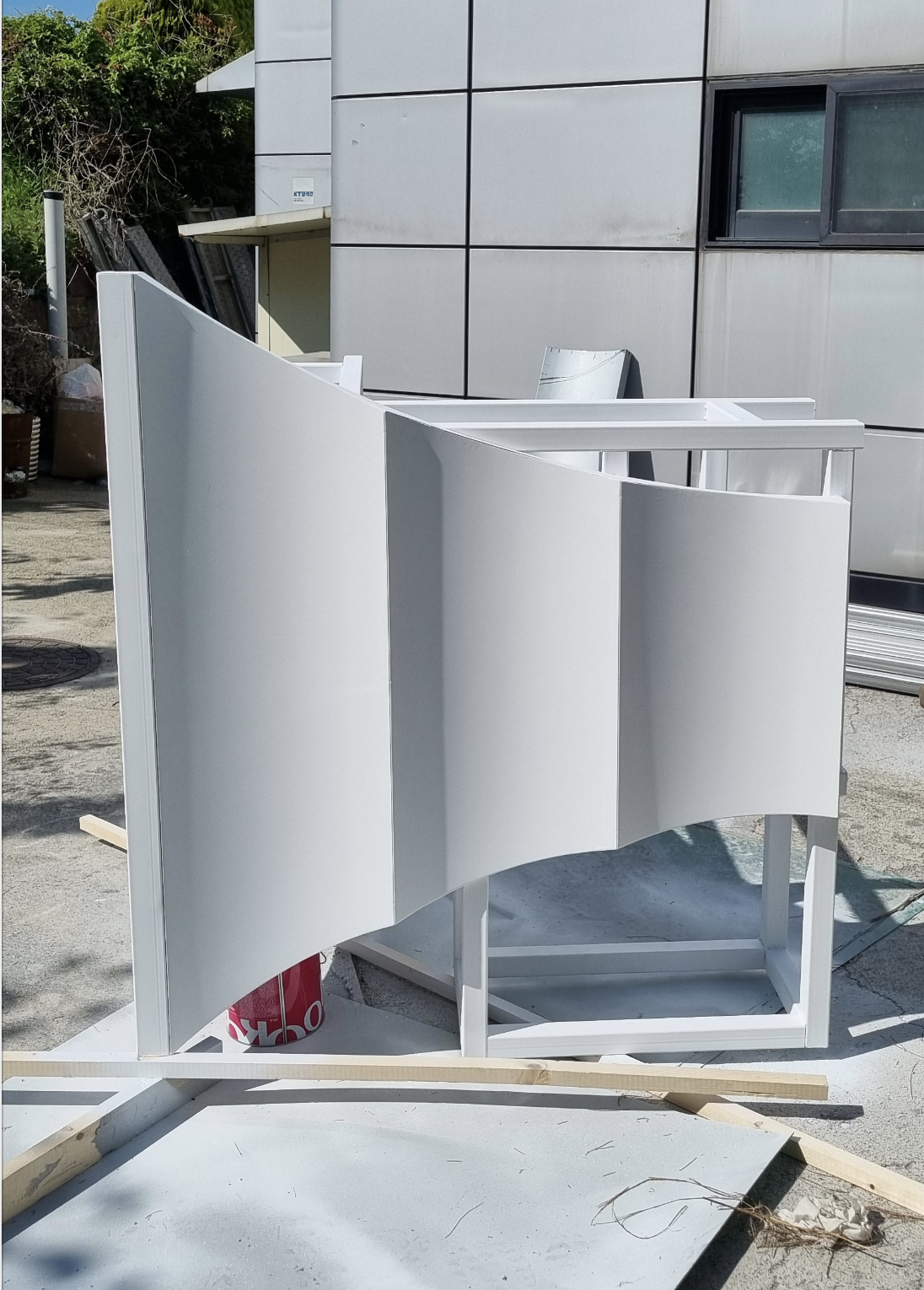 Title : White Wing
Architect : DRAWING WORKS
Team : Kim Youngbae, Jaeduck Choi, Soobin Yim
Use : Pavilion
Location : Geumsan-ro, Gunpo-si, Gyeonggi-do, Korea Map
Design : Agu. - Dec. 2021
Area : 59 ㎡
Volum : 1F
Client : Private
General Contractor : GJDG 公正都家
Photographer :
Status : Under Construction
경기도 군포시의 마을 입구 모서리 대지에 2021년 봄부터 설계를 시작해 2022년 여름에 하얀 날개를 연상시키는 파빌리온을 선보인다. 이 구조물은 아파트 단지의 40m 길이의 담장을 포함해 모서리땅에서 마치 양 날개를 펼친듯한 모습을 보여준다. 금속 철판 커브월을 입면에 부착하여 파빌리온의 형상을 만들며 그 규모가 가로 7m 높이 9m에 이른다.
하얀 날개를 펼친듯한 곡면 루버
이 파빌리온은 지역 주민들에게 도시의 번잡합에서 벗어나 잠시 휴식을 취할 수 있는 기회를 제공할 것이다. 파빌리온 내 마당에서는 구조물 사이로 하늘을 바라보며 그늘을 편안하게 감싸안고 내려오는 빛을 즐길 수 있다. 가볍지만 눈에 띄는 존재감과 함께, 하얀 날개는 이 곳에 새로운 공공의 풍경이 될 것이다.
The design will start in spring 2021 on the site at the entrance to the village in Gunpo-si, Gyeonggi-do, and introduce a pavilion reminiscent of white wings in the summer of 2022. This structure shows the appearance of spreading both wings on the corner ground, including a 40-meter-long fence in an apartment complex. A metal iron plate curve wall is attached to the elevation to form a pavilion shape, and its size is 7m wide and 9m high.

Curved louver with white wings.
The Pavilion will provide local residents with an opportunity to take a break from the bustle of the city. In the yard in Pavilion, you can enjoy the light that comes down comfortably hugging the shade while looking at the sky through the structure. With its light but striking presence, the white wings will be a new public landscape here.